Total sales in Q4 amounted to SEK 58.4 (41.6) million, corresponding to an increase of 33 percent in local currency. The result was significantly better than our estimate, forecasting sales of SEK 52.3 million. The discrepancy could be attributed to both the sales of consumables and durable goods. While sales of durable goods can vary from quarter to quarter, we recognise that the main growth driver, consumables related to the use of the XPS and LS (warm perfusion), showed impressive growth and accounted for 50 (43) percent of the total sales of consumables during the quarter. The outcome was an all-time-high and corresponded to sales of SEK 26 (17) million, compared to the forecasted SEK 25 million. The continued strong growth in Q4 reinforces our belief that STEEN Solution has entered a strong growth period, where the acceptance of warm perfusion has reached a pivotal point of inflection.
Sales of durable good came in at SEK 6.0 (2.1) million, compared to the forecasted SEK 2.9 million. With a growth of about 16 percent, the sales related to cold preservation beat our estimate and amounted to about 26 (22) million, compared to the forecasted SEK 25 million. We recognise that the comparison quarter was relatively weak, but with the recent launch of Perfadex plus and forecast strong growth of warm perfusion, we believe that the product is poised for continued growth.
The gross margin for non-durable goods was in line with expectations and amounted to 78 (78) percent. Higher-than-expected sales of durable goods resulted in a total gross margin of 72 (77) percent, compared to the forecasted 74 percent. Operating expenses were slightly higher than our forecast, but the higher-than expected sales resulted in an EBITDA in line with our forecast. Xvivo Perfusion's EBITDA came in at SEK 10.5 (8.6) million, corresponding to an EBITDA margin of 18 (21) percent. We forecasted an EBITDA of SEK 10.7 million and an EBITDA. In line with expectations, the capital expenditure (CapEx) related to the NOVEL trial decreased, while investments in the heart project continued to increase. Total CapEx related to ongoing research and development amounted to SEK 12.1 million, which was in line with our expectations.
Overall, we keep a positive view of the report, focusing on the continued strong growth of sales related to warm perfusion. Going fowrad, we expect to see an active news flow from the company. Although the FDA has been caught in government shutdown turmoil, affecting the capacity of the agency, we believe that an approved PMA application could come during the first half of the year. Furthermore, we expect to see top-line data from the NOVEL trial and the initiation of trials within the heart transplantation and PrimEcc projects. Going forward, we will only make minor adjustments to our forecast. The report will not result in changes in our valuation of the company. Our fair value (base case) remains unchanged at SEK 155 per share.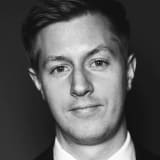 Arvid Necander
Equity Analyst