For Q2'19 we expect to see net sales in the region of SEK 15m. As we have discussed in earlier research reports, the drop-in sales are mostly due to the product shifts within both self-service and card terminals. We expect that the recurring revenue will continue to grow at an annual rate close to 30%. The gross profit margin will stay at a high level, but most likely decrease compared to Q1 due to an increased system sale with more Cash Equipment components. We expect to seed an EBIT in the range of SEK -3.8m.
There has been plenty of news since the Q1 report was presented in May. We will look into the development further in the upcoming research update and makes a brief comment here.
Coming share issue: In June the company announced that the board has decided to convene an extraordinary general meeting with a proposal for a share issue authorization. The short-term liquid has been one of the most pressing issues for the company during the past quarters, and something we have highlighted in the last couple of analysis updates. That some type of short-term funding was necessary has been rather evident. The board plans to resolve on a rights issue during Q3'19 with the intended issue size is SEK 25-30m.
New agreements - MAX Burgers, Open and Loomis: In July Westpay announced two new long-term contracts; one with Max Burgers and the other one with Open. It's great that Westpay can retain these key customers. In terms of annual run-rate, we believe it's close to previous commitments Westpay has had with Open and MAX Burgers. These announced deals do not change the need for growth capital through a rights issue.
The new Loomis agreement was announced today, where Westpay will offer their payment solutions to Loomis. To our understanding, Loomis offers cash related services so POS terminals would be a new business for them, at least in most of their markets. It's hard for us to have a view of the potential of the new deal, but we find that's it's a testament of Westpay's competitive payment offering.
Kristoffer Lindström
Equity Analyst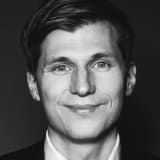 Eddie Palmgren
Equity Analyst