Q2'19 was an additional quarter with significant sales growth (30% q/q and 230% y/y). Sales in H1'19 amounted to 29.4m, 32% greater than full-year sales in 2018 (SEK 22.2m). According to management, the growth is driven by both an inflow of new customers and repeat business from existing customers (approx. 70/30 split). The contribution from the large Japanese order did not significantly deviate from the contribution in Q1'19 (approx. 30% of the order value) according to management, which points to strong growth even when excluding for the substantial order.
The gross margin came in at 92.5%, i.e. a 6.6% pp decrease (q/q), which is explained by sales of a new 3rd party product related to one customer project. We believe that the 3rd party sales is of "ad hoc" nature, and do not expect this to have any material impact on the company's long-term margins.
OPEX increased by SEK 4m q/q primarily related to the growing sales organization. However, thanks to the sales growth and high gross margins, Ranplan was able to report its second consecutive profitable quarter with EBIT at SEK 0.34m.
Ranplan reported a quarterly cash flow of SEK -9.2m, which is fully explained by negative working capital changes. About SEK 10m was tied up in receivables primarily as an effect of increased sales. By the end of Q2'19, the company held SEK 5.1m in cash and total receivables of SEK 34.3m.
We have a favorable view of the report. Ranplan continues to attract business from new customers (seven new during the quarter) while existing customers keep increasing their usage. As a result of the gross margins above 90%, it was able to continue growing its sales organization while also remaining profitable. We argue that the share price reaction, currently about 20%, is justified given the solid progress shown during H1'19. Ranplan is showing that it is very well positioned for notable growth over the coming years with solid operational leverage that opens up for EBIT-margins exceeding 30% in the long-term. We will summarize our thoughts and will get back with an update in the coming days.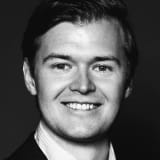 Dennis Berggren
Equity Analyst