Sivers IMA announced that it has entered a partnership with NXP to deliver 5G solutions for applications such as FWA and small cells. The collaboration builds on Sivers IMA's RFICs and phased-array antennas, and NXP's programmable baseband platform Layerscape.
We believe that the resulting product's primary use case is for CPE's (Customer Premise Equipment), i.e. the receiving unit in FWA networks. We find this use case very attractive given the expected number of unit shipments over the coming years, exemplified by SNS Research forecasting the number of 5G-based CPE shipments to exceed 25m units by 2025.
About NXP
In 2018, NXP reported revenues of USD 9.4bn, of which USD 1.8bn comes from its communication infrastructure segment, reflecting that it regards a sizable player. According to NXP, it holds the position as the second-largest company within communication processors. Furthermore, all of the major equipment vendors Ericsson, Huawei, Nokia, Samsung, and ZTE are found among NXP's OEM customers.
According to NXP's website, the first customers are planned to sample the new processors in Q1'20. We believe that the final product will require some time for design, integration, and testing before ending up in a complete product solution, which likely should be expected later in 2020. Hence, we find it plausible to assume potential volume orders to be delivered in 2021 at first.
Although leaving our forecasts and valuation unchanged as of now, we believe that the news strengthens our view of Sivers IMA's ability to take part in upcoming 5G deployments. The partnership is in line with the company's focus on building a 5G ecosystem, which we regard as a credible growth strategy giving Sivers IMA entry to the largest equipment vendors. Furthermore, we argue that the partnership highlight Sivers IMA's technological edge. The company has now partnered up with several prominent industry players, including NXP, Ampleon, Fujikura, and IDT, thus increasing the probability of larger orders going forward.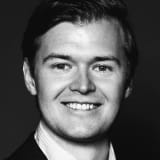 Dennis Berggren
Equity Analyst
Erika Madebrink
Equity Analyst