Gapwaves reported net sales of SEK 5.2m (SEK 0.35m), mainly consisting of revenues from development projects and the Veoneer technology transfer. This was in line with our expectations of SEK 5m and put the company in a good position to reach our expectations for the full year. Operational costs (excl. D&A) amounted to SEK 9.5m (SEK 8.0m), which was close to our expectations of SEK 9m. It resulted in EBIT of SEK -5.4m (SEK -9.0m) in the quarter, also matching our expectations of SEK -5.8m reasonably well.
It also reported an improved cash flow, which amounted to SEK -1.9m. The cash flow was positively affected by working capital changes of SEK 3.1m related to payments for previous development projects and the technology transfer. Gapwaves held SEK 50.5m by the end of Q3, which also has been strengthened by the directed share issue conducted in October, bringing proceeds of around SEK 70m. The issue puts Gapwaves in a good financial position going forward, providing the company with resources to continue developing the product technology together with customers and establishing the production process to eventually ramp-up volumes over the coming years.
The company echoes that it sees strong demand for its 5G solutions and that it currently is running tests with several customers and partners. However, we have still not seen any clear indication that a deal with a telecom customer would be approaching shortly.
All in all, it was a report in line with our expectations. Gapwaves is still in an early stage, where development projects and new agreements are the most important factors to follow. The company also works on establishing an industrial production process, which is a critical challenge as Gapwaves must succeed in producing antennas in high volumes at a low cost. Our main take is that the progress seems to follow our expectations, and its recent advances within automotive should spur significant growth over the coming years.
Erika Madebrink
Equity Analyst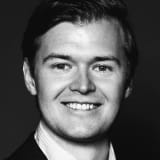 Dennis Berggren
Equity Analyst