Global Gaming finished the year strongly, and the company continues to deliver impressive profitability. As we expected, marketing expenses increased during Q4. However, marketing expenses are still at low levels and are even more impressive considering the rapid growth in sales. Moreover, the gross margin improved during the quarter and came in at 61%.
Furthermore, the company announced some new and interesting information regarding Ninja Casino. More precisely, the company announced that they are working on an Estonian gambling license for the brand. According to CEO Stefan Olsson, Ninja Casino will have the same PayNPlay solution and cooperate with the same payment provider (Trustly) as before. Also, the agreement with the payment provider gives Ninja Casino, during a specific time, exclusive right to deliver the no registration solution via an Estonian gambling license. Thereby, Ninja Casino will get a first mover advantage on the Estonian market.
In addition, the Global Gaming notes that they have not yet experienced any slowdown due to increased competition in the PayNPlay segment. Instead, in the first half of the first quarter of 2018, Ninja Casino's growth was 35 percent higher than the revenue in the first half of the previous quarter. As we mentioned in the Q4 preview, the competition increased at the end of the fourth quarter. Therefore, we think it will take some time before we can reach any conclusions about competition within the PayNPlay segment. To handle the increased competition, Global Gaming will launch a new brand in the Swedish market during the first quarter. The brand will be operated from Malta under the group's Maltese license. It will be interesting to see whether the new brand will be supported by a no registration solution.
All in all, we find the report positive. We will take a closer look at the numbers and follow-up with a more detailed research update within the next days.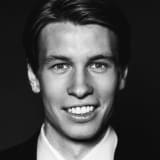 Johan Svantesson
Equity Analyst